Dr Kate Cayzer MBBS QLD FRACP PhD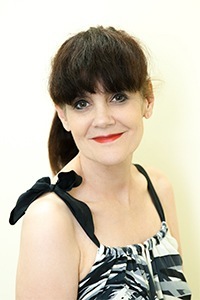 Dr Kate Cayzer has been a practising gastroenterologist since 2003, working in both a busy private practice but also working for a decade at the Royal Brisbane Hospital. Her role there was as a co-investigator involved in many clinical trials in patients with a variety of liver diseases.
Dr Cayzer came into medicine as a mature aged student. She originally studied science and went on to do a PhD in Immunobiology. She then worked as a research scientist studying the immunobiology of a number of different liver diseases, in particular Hepatitis B.
Her interests in private practice are broad, though obviously in view of her background she has maintained a strong interest in liver disease. HCV is now largely a curable disease whilst the morbidities associated with HBV can be ameliorated with suppression of viral replication. NAFLD is now the most common liver disorder in Western, industrialised countries. Weight loss and exercise remain the cornerstones of management. Furthermore, the role of gut dysbiosis in both liver and luminal disease is now recognised. Consumed nutrients play a key role in improving the gut microbiome. Dr Cayzer will therefore provide detailed information during consultation regarding the appropriate nutrient profile of a given diet and the metabolic benefits of exercise.
Dr Cayzer also has gained significant experience in the management of inflammatory bowel disease but is equally happy to see those difficult to manage irritable bowel syndrome patients. Dr Cayzer completed the GESA Colonoscopy Recertification Program in 2023.
In summary, although Dr Cayzer has a particular interest in hepatology, she would describe herself as a general Gastroenterologist. She visits and performs procedures at Mater Private Hospital, South Brisbane (Wednesday mornings), Sunnybank Private Hospital (alternate Monday and Thursdays) and Eastern Endoscopy Centre (Friday mornings). Dr Cayzer consults at Eastern Endoscopy Centre (Tuesday mornings), Belmont (Wednesday afternoons) and Sunnybank (Thursday mornings).