Dr Nick Tutticci BSc MBBS Hons II FRACP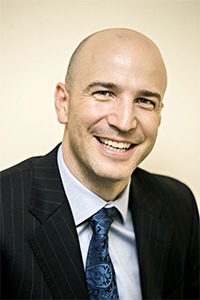 Dr Nick Tutticci is a general and interventional gastroenterologist with special interests in lifestyle optimisation to reduce gastrointestinal cancer and improve longevity, high quality endoscopy and colonoscopy for the early detection and removal of precancerous lesions. His specialist practice also includes advanced endoscopic resection of large polyps and early cancers.
Dr Tutticci graduated Medicine with honours at the University of QLD in 2003 after a Bachelor of Science. He completed General Gastroenterology training in Queensland at the Royal Brisbane and Women's Hospital, The Townsville Hospital and Prince Charles Hospital before going on to undertake an Interventional Fellowships at the Royal Perth Hospital and Westmead Hospital, Sydney. He has visited Japan to observe advanced endoscopic resection procedures at the National Cancer Centre in Tokyo and Kyushu University Hospital Fukuoka.
Dr Tutticci is an internationally published researcher in endoscopy and colonic polyps and an invited speaker at state and national gastroenterology scientific meetings. He teaches Gastroenterology registrars in the public hospital system and has completed six years on the Advanced Training committee in Gastroenterology of the Royal Australian College of Physicians.
Dr Tutticci is currently the Director of Endoscopy at QEII Jubilee Hospital and an Interventional Gastroenterologist at the Royal Brisbane and Women's Hospital.
He performs endoscopic procedures at the Mater Private Hospital South Brisbane (alternate Monday afternoons and every Thursday), Sunnybank Hospital (Wednesday afternoon monthly) and Eastern Endoscopy Centre (Wednesday mornings). Dr Tutticci is available for consultations at Eastern Endoscopy Centre (Wednesday afternoons), Cannon Hill (Thursday mornings) and Sunnybank (Wednesday mornings monthly).